BIOGRAPHY OF A PSYCHOLOGIST
| TREATMENT SPECIALTIES | APPROACH TO PSYCHOTHERAPY
WELCOME TO PSYCHOTHERAPY | PUBLIC PRESENTATIONS | ESSAYS BY PSYCHOLOGIST| HELPFUL PSYCHOLOGY BOOKS
---

Keith Sonnanburg, Ph.D.
A Clinical Psychologist, Dr. Sonnanburg is fully licensed in Washington State;
He maintains psychotherapy offices in Seattle and Edmonds.

Publisher: Find the Wetware Wizard,TM
a collection of essays on human psychology, here.
---
Seattle Office (Wednesday & Thursday)

Waterworks Marina & Offices
1818 Westlake Ave. No., Suite 122
Seattle, WA 98109
Phone: (206) 654-3338


Join this Seattle psychologist at his psychotherapy practice in a lovely setting on Lake Union. Please find directions by clicking the "Show Map" buttons.



Edmonds Office (Tuesday & Friday):
Please call Rosella (between 8AM and 1PM, or 3PM and 6PM) at: (206)654-3338, or email her at seattle.psychologist.sonnanburg@gmail.com, for a psychotherapy appointment with this Seattle based psychologist.

---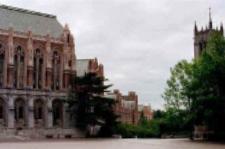 Education: Ph.D. in Clinical Psychology from the University of WA
(minor: Cognitive/Human Experimental Psychology);
M.A. in General Psychology (emphasis: Personality Psychology;
with focus in computer modeling and classical cybernetics) from
The New School for Social Research (now New School University);
B.A. in Philosophy from the State University of NY at Stony Brook
(now Stony Brook University)
(minors: Psychology, English, Religious Studies)
---
Thousands visited this site since 1995. You are number


of the visitors who have come here, since the first major revision (9/2002).

Aside from providing psychotherapy, as a clinical psychologist, Dr. Sonnanburg is available for public speaking in various forums.