---
MY GLASS DUCHESS
VALUE GUIDES: USED & OUT-OF-PRINT
---
Updated September 19, 2013
The following value guides are available for immediate shipment. Some are older editions which may be completely out of print or may have current newer editions. Others are still in print as listed. A few of the books have minor cover damage. I have indicated both the cover price and my asking price for each book.
In a few cases, an entry is marked "Auction". One item is a 1997 auction catalog for Kay Finch ceramics. I will place these items on eBay in the near future and will not accept offers at this time.
POTTERY, PORCELAIN & CERAMICS
Children Figurines of Bisque and Chinawares 1850-1950; Karlin, 6x9, SB, 176 pp, color, 1990/WP .......... #CH-2976 .......... $9.00
Out of print - Auction
Coalport Figurines (The Charlton Standard Catalogue of); Power, 7x9, SB, 357 pp, color/b&w, 1997/WP .......... #CO-2143 .......... $24.95
Out of print; 1st edition, later edition published 1999 - Asking $15.00
The Kaye & David Porter Collection of Kay Finch Ceramics; McAllister Auctions, catalog with prices realized, March 21, 1997, Studio City, CA, Nickel & Horvath, auction managers; spiral bound, 21 pp, color cover/b&w, 188 lots
Plastic cover is stained and scratched - Auction
Vernon Kilns (Collectible), Identification & Value Guide; History, marks & more on this California pottery; Maxine Nelson, 8x11, HB, 256 pp, color, index, 1994/VG .......... #VE-5841 .......... $24.95
Out of print SOLD


---
To place an order: Please specify the item code and title of the book. Send a check or money order payable in U.S. funds to My Glass Duchess or Cadia Los for the amount of your purchase plus postage. Prices and availability are subject to change.
Shipping and handling: Please add $3.50 for the first book and $.50 for each additional book to one U.S. address; higher rates apply for orders to Canada, Mexico or elsewhere. Books will be mailed domestically via Media Mail. More shipping information.
Auction: From time to time, we may place selected items on eBay Auction, where you may bid against collectors and dealers from all over the world. Good luck, and happy bidding!
Cadia Los
MY GLASS DUCHESS
1916 Pike Place #12-162
Seattle WA 98101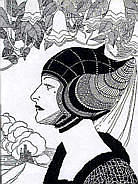 E-Mail
My Glass Duchess
duchess@speakeasy.org
Please explore
Value Guides: Current Titles
Value Guides: New Releases
Postcards
Maps, Menus & Miscellany
Sheet Music/Pamphlets/Labels
Magazine Ads & Illustrations
Don Blanding

Return to My Glass Duchess
---
Copyright © 2003-2013 Cadia Los, Revised - September 19, 2013
---