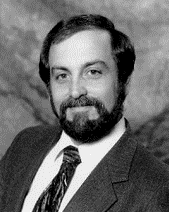 Who I Am
Clinical Psychologist
---
My life's journey began in New York City. I also lived in Michigan, and have spent more than 30 years in the Seattle-Metropolitan area. After an undergraduate degree in Philosophy, I received my M.A. in Psychology at the age of 21. A wide range of supervised experience during my Ph.D. trained me to work with a variety of ethnic groups, a broad spectrum of clinical severity, and populations living markedly diverse lifestyles.
I have worked with children, adults, and geriatric clients in both rural and urban areas. My clinical experience includes work in mental health, psychiatric, medical, and educational settings. My career has included teaching Introduction to Psychology, Developmental Psychology, and Abnormal Psychology at the undergraduate University level, as well as teaching Psychotherapy, Assessment and Diagnosis, Sexual Dysfunctions and Treatment, and a Group Psychotherapy Practicum at the Graduate School level. Several distinct vocational roles have placed me in both the community agency and private sector arenas.
In the community, I have served as founder and officer in several non-profit corporations. I have actively participated in projects overseen by several religious organizations. This brief biography is offered to complement descriptions of the issues I can address, and the therapeutic modalities I use. In sum, my practice accomodates many types of clients and concerns, by virtue of the diverse specialized experiences I have enjoyed.
---